On our way back from the garden and fish farm in Tha Ngon, we made a quick stop at Wat That Luang for some photos. I was happy to walk around my former play ground. It was a pity that we went there after the sunset.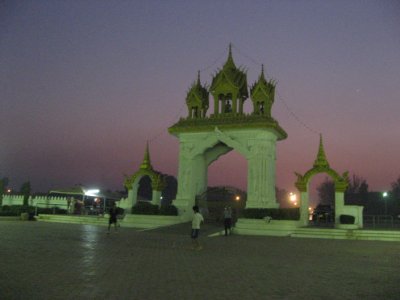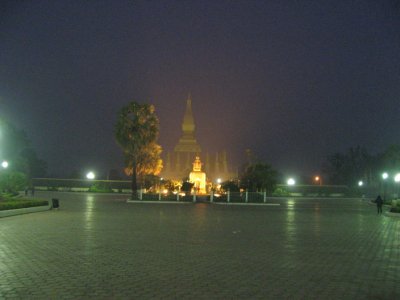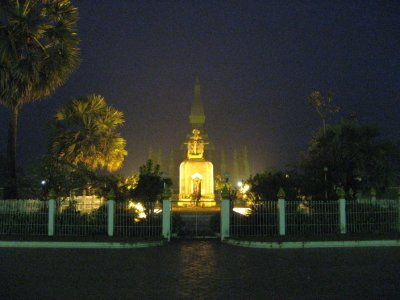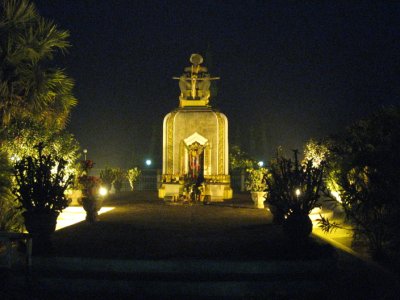 I wanted so much to go inside the temple and to see if anything has changed from the last time I was there. I have so many fond memories of the area, especially of Wat That Luang and Wat Nong Bohn.
The next time I go to Laos, I will have to pay a visit to both temples, during the day time. I don't like the fact that I didn't get a chance to visit my sister's remains (ashes) at Wat Nong Bohn. I don't know what is wrong with my parents sometimes since they didn't make the time to pay respect to my sister. Perhaps my mother didn't want to think about the past.