When we came back from grocery shopping, we started to test the DVD player. We later watched a couple of the clips while eating lunch. After lunch we had to get ready to take Grand-Mama to a clinic for an x-ray. It has been almost eight months since Grand-Mama had her surgeries. The screw on her left knee was pushing through the skin and she was afraid it will damage her knee somehow. I made a promise with Grand-Mama that we will take care of her knee after Boun Loy Vanh is finished. She wanted the screw to come out.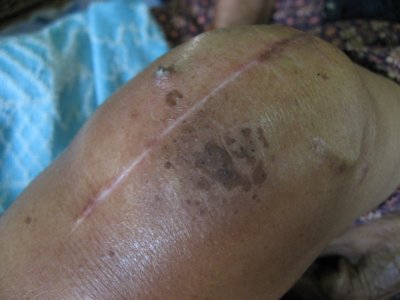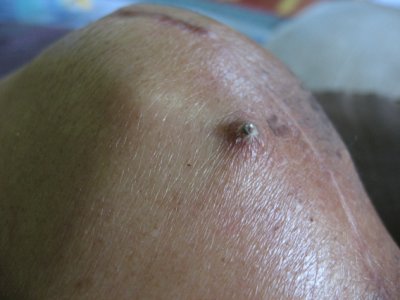 We went to a clinic in the center of Pakse. I waited outside anxiously while my aunts were inside with the doctor with my two cousins, helping Grand-Mama to get in and out of the x-ray room. We were told of the good news. Grand-Mama's knee is healing properly and it is safe for the screw to be out. When we got home, Aunt P took the x-ray to the hospital and to ask for Grand-Mama to be put on a waiting list.
At dinner that night it was so noisy. We all felt a sense of relief and full of hope for Grand-Mama. We watched the rest of the DVD's and made fun of each other, especially me since I was the only one crying in the clips. My cousins said they didn't want me to leave the next day. I told them when I get back to Pakse I will try to find a way to see them again.