After a short walk around Nam Phu area I was picked up by my aunt for some shopping at the Morning Market.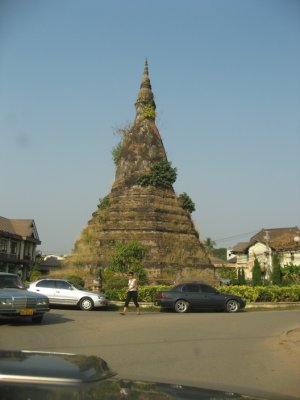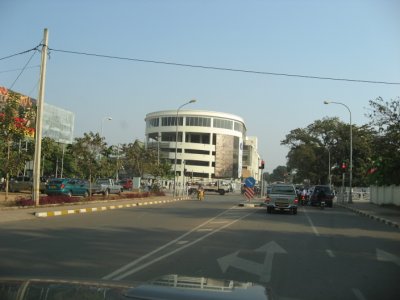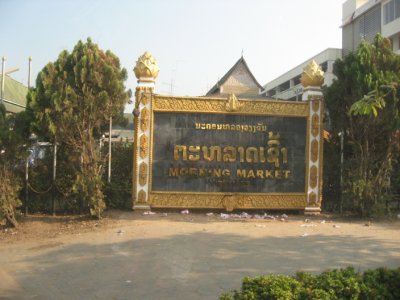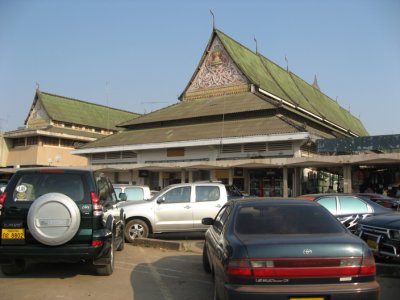 My mother wanted to buy a set of Lao sinh with prabeang for my youngest sister and needed a second opinion. I selected a set of pink for my sister and a blue one for myself. There were so many beautiful Lao sinh to choose from.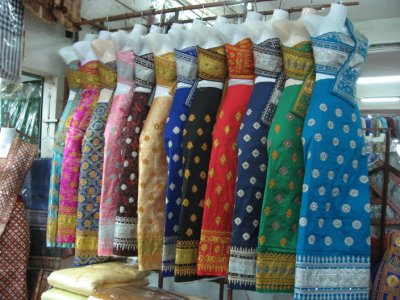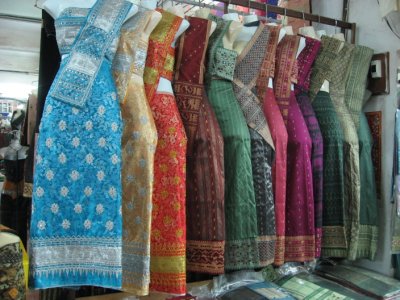 I got the first blue set on the left and asked my aunt to sew it for me. I hope to wear the sinh to a special event later this year.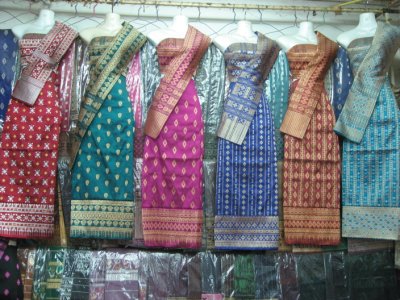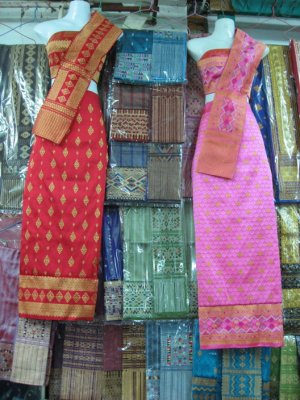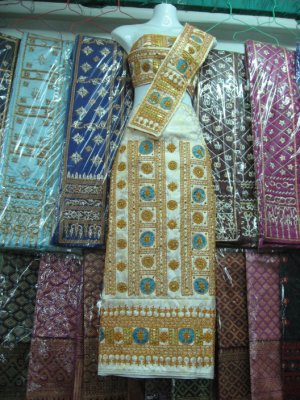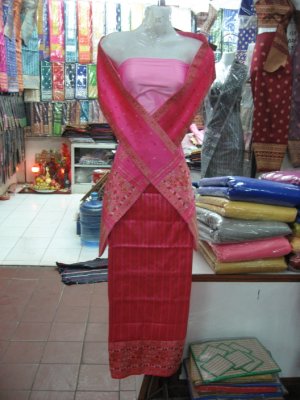 If you like Lao silk, you can spend all day shopping at the Morning Market and would want to buy everything in sight.