Clothes shopping in the Netherlands is something that I hardly look forward to. I always wait till I go home for clothes and shoes shopping. In the US, my favorite shopping stores are Gap, The Limited, Express Clothing, and of course the local Dillards and Macys, which finally showed up in Kansas City last year.
I like to shop at Bijenkorf, Dutch department store which reminds me of Dillards or Macys. Now and then I can find brands from the US for 30% more in price. The problem is that if I wait for the sale price to kick in, then there is nothing in my size anymore. So, I can only look at the clothes and then talk myself out of not buying anything since to spend money on something that I can buy at half price in the US would bring too much guilt on me. I'm a poor student and having to send money to my Grand-Mama on a regular basis means setting a priority for myself.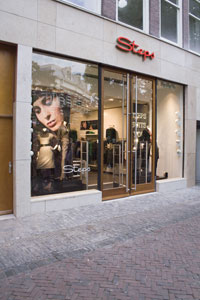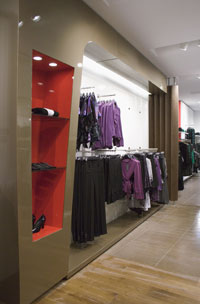 Since I have found out about Steps Womenswear last year, I have become a regular member of this clothing company. They actually have size 34 for me most of the time. I have noticed how many foreigners are hanging out at the store, whether Asians or other ethnic groups that are about the same height and size as me.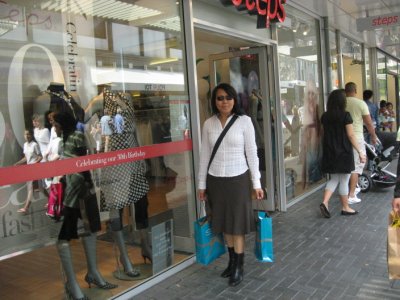 I was at Steps for their summer sales and got me a couple of skirts for my next trip to Laos. When I saw those skirts I was like yeah these will be perfect for Laos next year. I can't wait to wear them in Vientiane and Pakse. 🙂