I was so busy today and didn't start to make lunch until after 14:30 hour. I should have eaten Yogurt with some fruits instead but since I soaked two cups of sticky rice before I went to bed last night, I wanted to treat myself to my favorite food rather than waiting for dinner.

Lao Food – Green Papaya Salad, Grilled Chicken, and Sticky Rice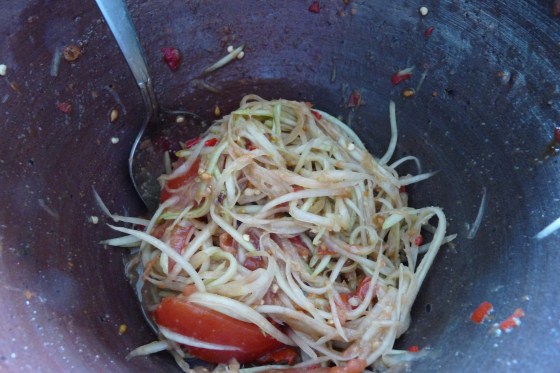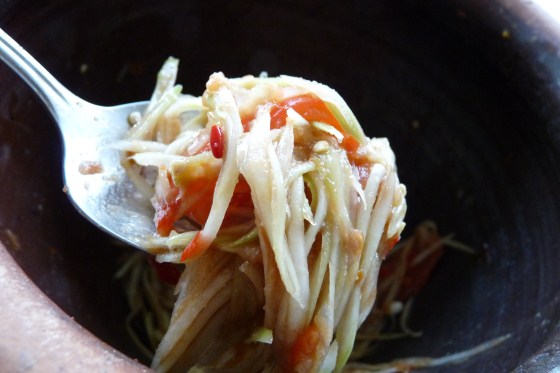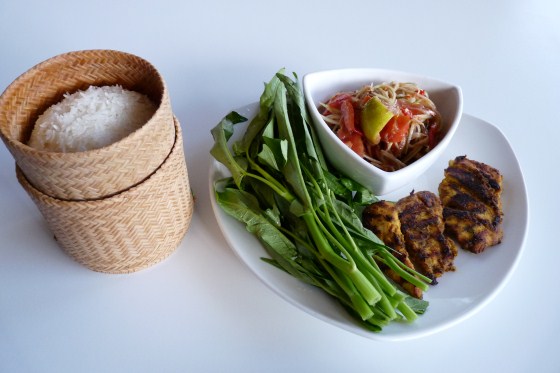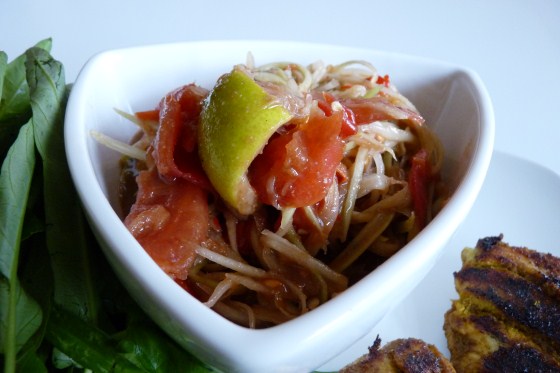 It took a little while to steam sticky rice and then grill the chicken breast while shredding green papaya and making the papaya salad. It was worth the effort for round one of green papaya salad and round two would be as good.