It was a bit cold on Tuesday, last day of school for the first semester. I didn't check the weather channel but knew it was cold from seeing the frost on bushes and trees and some white spots on the ground. I don't have a winter coat yet and have only my leather jacket that I bought before I went to Laos in January of this year. I managed to stay warm so far by layering my clothes with undershirt, a long sleeve shirt, and then a wool sweater before putting on my leather jacket, with gloves, a scarf and a winter hat. Let's just say I look like an Eskimo and fashion is not my problem but staying warm is all that matter.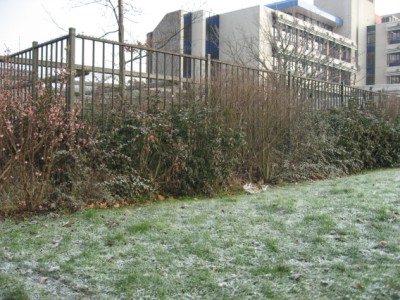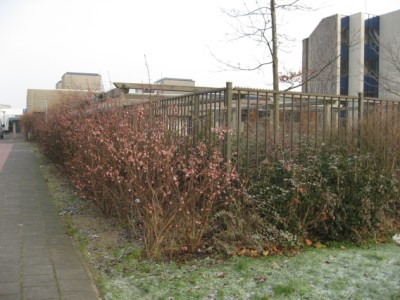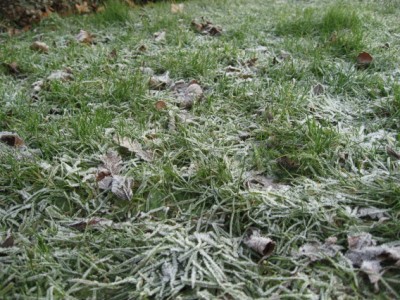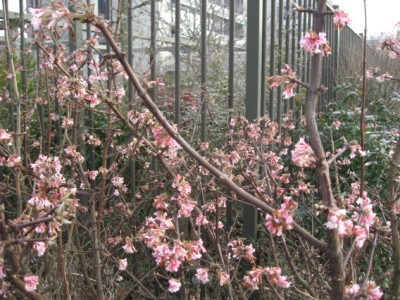 It was minus 4 Celsius degrees on that day and it reminded of the winter in 2004. We just might have a white Christmas after all. My school even had two Christmas trees up in the lobby and with empty boxes of present. By the end of the day all the students were running out the door like there is no tomorrow. Many of my classmates are going home for the one month winter break and most of them are heading out this Sunday, after they all turned in their last assignment by midnight tomorrow night. That includes me also.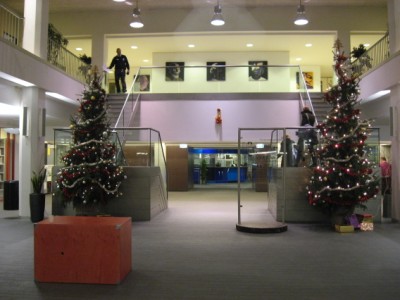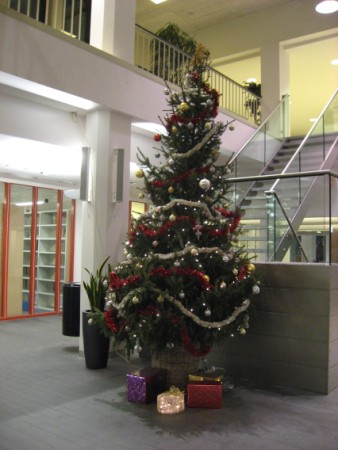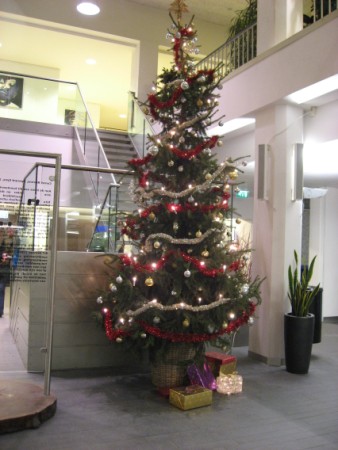 I can't afford to go home and will be celebrating Christmas with Johan's family. If all goes well then the two of us will celebrate New Year together. Even though I have a month of vacation from school it is not really a vacation. The faculty decided to have us start our thesis project early and assigned us to a group a few days ago. For our holiday during January we are required to read about 1,000 pages or more of reading assignment. I am very happy to be assigned to my first choice of thesis topic under International Relations. Only 14 students are able to be in a group and if more than 14 students signed up for the same category, then random selection will take place to select students for other groups. There is no first come first serve for the selection process and even though I registered for the thesis seminar like 15 minutes after the group meeting, there is no guaranteed for the first choice selection. Now I have only one seminar left and the thesis project. I can almost feel that piece of paper in my hands.